Your Local Tree Experts
Our North Atlanta tree service company has been a perennial favorite among many of your neighbors and friends for over twenty years, we credit this to our superior customer service, quality workmanship, and fair pricing. We offer commercial and residential tree services throughout the North Atlanta area but our tree company has developed deep roots in neighborhoods throughout Marietta and Woodstock over the years.
There's no job too small or too large for our tree service experts. We're certain our seasoned tree company will more than fit your needs and your budget if you're currently looking for tree service! Our teams have helped in tree removal and trimming trees for over 20 years and have thousands of combined hours of experience.
There's pretty much nothing you can throw at our tree service company that we can't handle: clearing dangerous trees, avoiding power lines, and tearing up stubborn stumps are all part of a days work for them. Our professionals are equally at home performing standard jobs, like tree removal, tree trimming, and debris haul off. And of course our home town tree service company is fully insured, licensed, and bonded for your protection!
The best part of working with a full-service business like ours is knowing that all your tree service needs can now be handled by a single tree company. Once you start working with our tree company you'll never have to worry about searching Google for tree service companies ever again. If you want to tear up your landscaping, we can eliminate unwanted trees, stumps, and shrubs quickly and effectively. And should disaster ever strike, our emergency tree service will be ready to restore your commercial or residential property back to order quickly and safely.
Experience with North Georgia Trees
PayLess can tell you exactly what you need to do to make sure your trees stay healthy and thrive in Atlanta's unique climate and terrain. When our North Atlanta tree service professional offers you tree service and advice, you can rest assured you're in the hands of a local tree expert with knowledge and experience that comes with providing tree service here locally.
It's this local experience that allows our tree service company to provide superior service at unmatched speed. While other tree companies are still trying to figure out what tool to use, ours have already mapped out a plan for tree removals etc and gotten to work. Of course, all the experience in the world would mean nothing without excellent equipment and a devotion to customer satisfaction. Luckily, our tree service company has both in abundance. We make it a priority to equip our tree service experts with only the best professional tree service equipment and see that it's expertly maintained. Continual training on the finer points of customer tree service also ensures that our clients get an enjoyable experience, not just a professional one.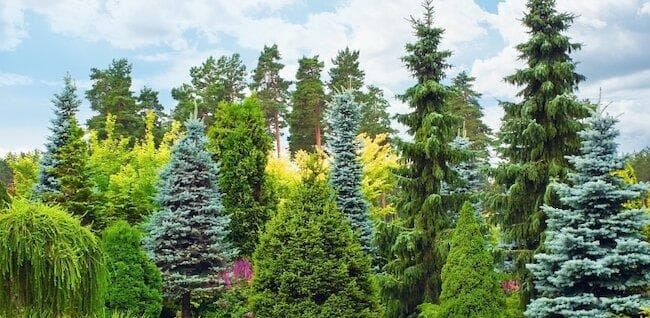 Our Work
We provide comprehensive commercial and residential tree services tailored to meet your specific needs. Learn more about how we can help you.
Learn about our services
Call Today for a Free Estimate on any Tree Service
You might notice that our tree company doesn't list our tree removal prices. This doesn't mean that our tree services cost an arm and a leg! In fact, tree removal and tree trimming affordability is something our tree removal company prides itself on. The only reason you won't see listed prices for various tree removals is because our tree service assess each tree removal job individually. Every job in the tree service industry is different, requiring its own unique investment and plan of action. For instance , it might take our tree company just a few minutes and minor equipment to trim a small tree; but pruning a massive water oak would require any tree service quite a different time and money investment. Charging our customers the same to trim both trees wouldn't make sense, nor would it be fair to our small job customers.
So if your currently searching for a tree service, look no further than our qualified tree company but don't just take our word for it, read our tree company reviews online or ask one of your neighbors if they were satisfied with our tree service and the way we handled their property and tree removals!